Medfield MA Real Estate Market Report for January 1 to June 30, 2018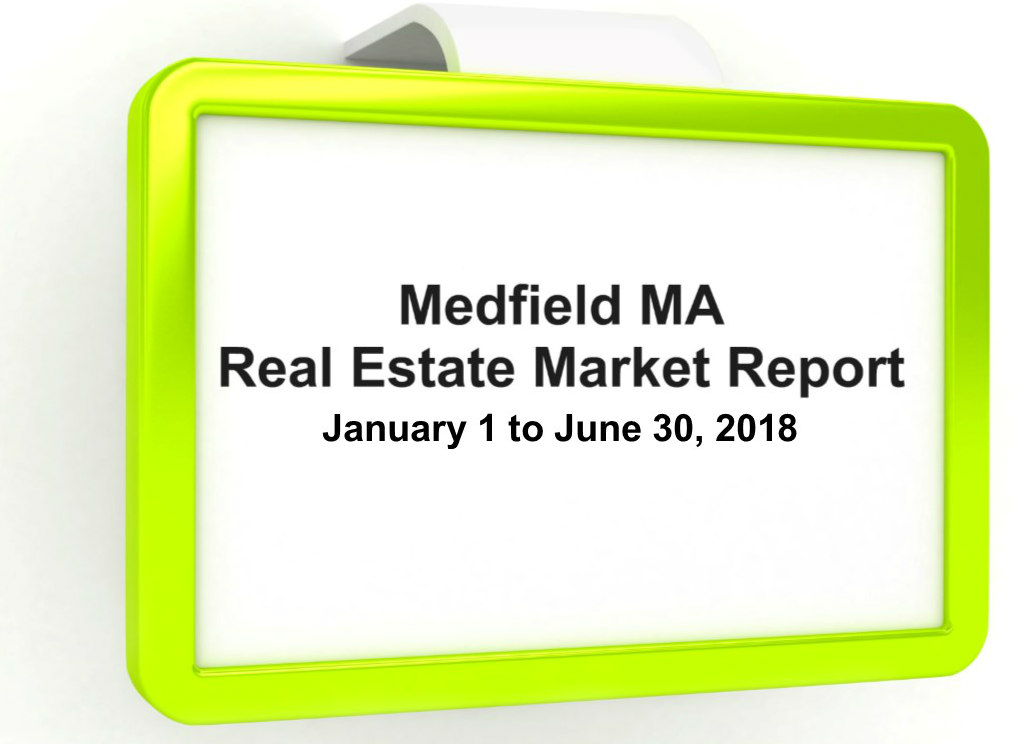 Everyone hears that real estate is a "Sellers Market" these days. Demand for real estate is higher than the amount of inventory available for sale.
Medfield is no exception! With only 43 houses for sale…representing just 1.2% of the 3,524 single family homes in Medfield…it's important for Sellers and Buyers to understand how this translates to individual homes.
The good news for Sellers is that the Average Sales Price of homes from Jan 1 to June 30, 2018 climbed 6.9% to $741,410 compared to the same time period last year and the Average number of Days on Market (DOM) dropped 12.77% to 50 from 2017. Houses are selling faster and at higher prices than this time last year. Here's a look at the month-by-month sales numbers for Single Family Homes in Medfield.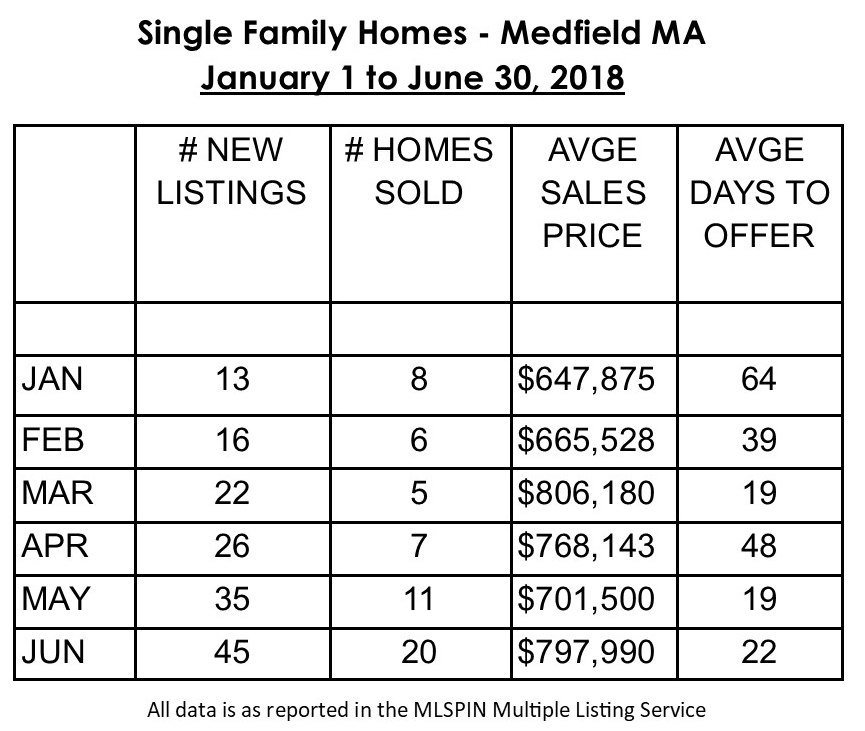 This is the monthly average sales data across the overall Medfield real estate market. It's critical for Sellers to understand the numbers for their particular home. Not all prices ranges represent a Sellers' Market. For Buyers, knowing which price ranges are more competitive or less, can also be helpful in considering properties and knowing how to make an attractive offer.
What's Selling the Fastest in Medfield Right Now?
The fastest selling single family homes in Medfield, so far this year, are those priced between $600,000 and $699,999. Ten homes sold in this price range from Jan 1 to June 30. The Average Sales Price for these homes was $644,680, with an average number of Days to Offer of 29. Homes in this price range have been selling at a rate of 1 house every 18 days in Medfield. With 2 homes currently for sale in this price range, there are only 36 days of inventory, if no other homes become listed for sale in this price range.
For the past 5 years, the Medfield Real Estate Market has alternated every year with an increase in Average Sales Price one year and a decrease the next year. Many people think we are approaching a kind of real estate "bubble" created by a combination of the increasing cost of single family homes, shrinking inventory, rate of inflation and increasing mortgage interest rates. If the trend in Medfield continues as it has over the past 5 years, the Average Sales Price for Single Family homes could decrease next year.
If you are thinking of selling your home, call me at 781-883-3764 for a Complimentary Market Analysis so you can better evaluate the value of your home in the current market. As a Sellers' Agent, my job is to market your home and get it sold for the best price possible. Let's get your home sold, too!